Last week, a facilitator from the Adolescent AIDS Program at Children's Hospital at Montefiore visited SMART Youth to give a presentation on sex education in NYC. Since 2011, New York City mandates that comprehensive sexual health must be taught in public middle and high schools. This is a big win for those of us who have been advocating for sexual health to be a requirement in schools, especially in middle schools.
The only issue is that not all schools are following through with this mandate. While some schools have started including sexual health in school curricula, many have not. Even if they are providing comprehensive sexual health, there is no standard practice as to who is teaching it and how it's being taught.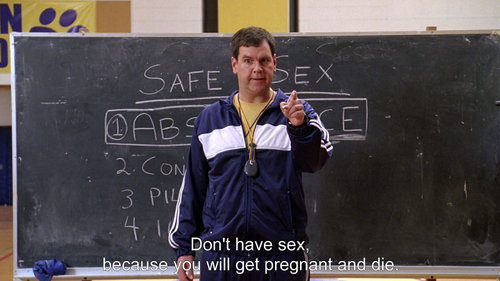 C2P (Connect to Protect) Bronx conducted a survey asking high school teens in the Bronx about their experiences with sexual health education in schools. The results showed that not only were many teens receiving sexual health education after they started having sex, but that the type of information they were receiving was not as comprehensive as we would hope. Most students were taught about HIV/AIDS, condoms, and sexually transmitted illnesses, but only 56% of youth surveyed were taught about teen dating violence, 37% were taught about communication, and 26% were taught about supporting LGBTQ youth. Our young people need more information in order to make healthy decisions about their bodies. Knowledge is power!
We were told of ways to get the NYC government to hold Department of Education accountable for this mandate. Using the hashtags #EnforceTheMandate and #RealSexEd4NYC while tagging your local city councilperson and Mayor Bill DeBlasio is one easy way to show that you're concerned with the ways sex is taught (and not taught) in NYC schools.